Monthly Archives: March 2016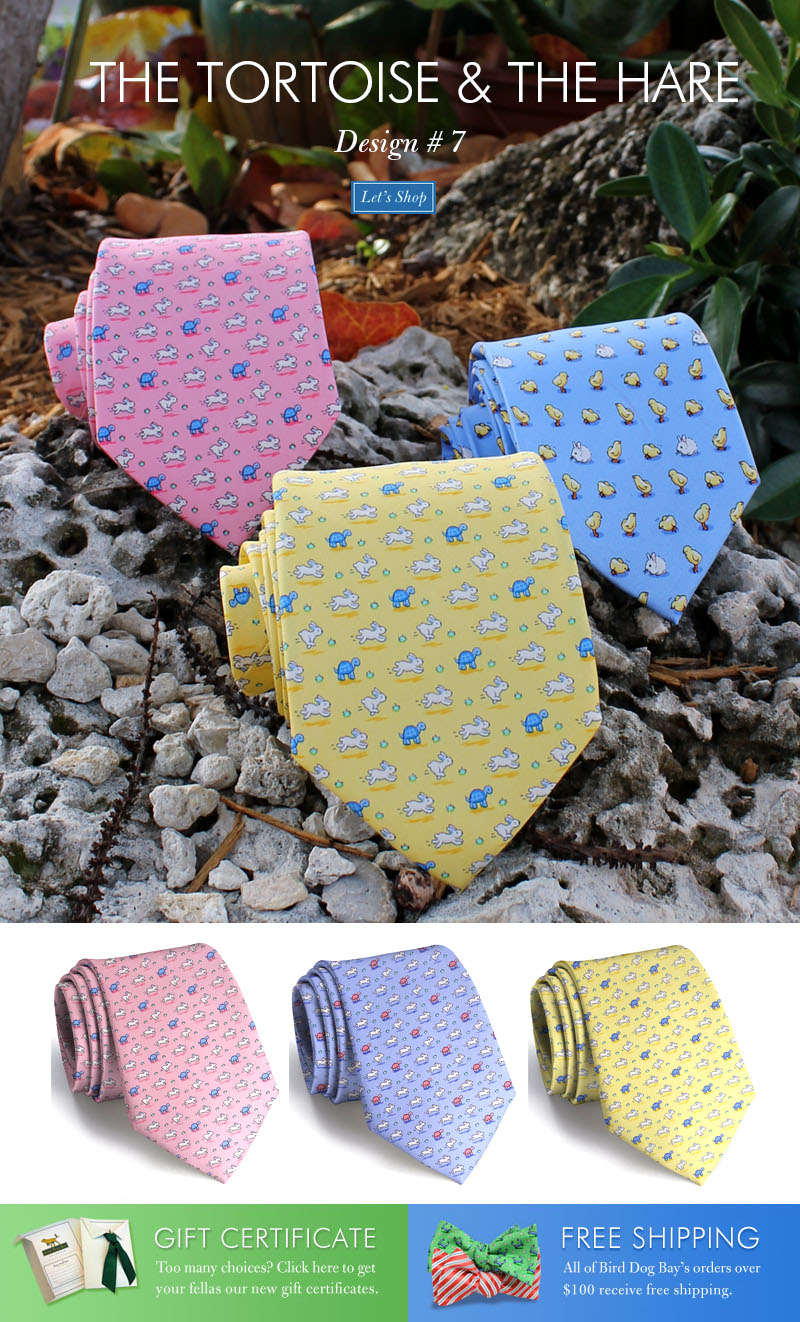 2016 is a milestone year for Bird Dog Bay. After thousands of miles traveled, hundreds of silk designs and products, and a commitment to doing what we love, we're proud to have recently celebrated our tenth year in business!
In these hundreds of designs, all illustrated by Steve, we're happy to offer something new each and every season. No matter your interest or preference, we like to think we have just the product for you, and while we're proud to constantly grow and evolve, sometimes there's no need to reinvent the wheel. In this case, enter this week's featured design, "Tortoise & The Hare."
"Tortoise & The Hare" was one of the first designs crafted by Steve for our inaugural collection in 2006. Inspired by the classic Aesop's Fable, Steve put pencil to paper and came up with a gorgeous repeat that has stood the test of time. Introduced at first as a fun, whimsical tie for the spring, "Tortoise & The Hare" soon became a fan favorite. As Steve worked to assemble this season's collection, he returned to this ever popular choice and thought it would be a terrific tie for Easter: a crafty number perfect for the season that will look even better knotted up this Sunday.
As we learn in the fable, slow and steady wins the race. Enter "Tortoise & The Hare," a tie we're sure will be with you year after year through your journey in life. Thanks for a great ride thus far, and here's to another ten years!