Monthly Archives: April 2016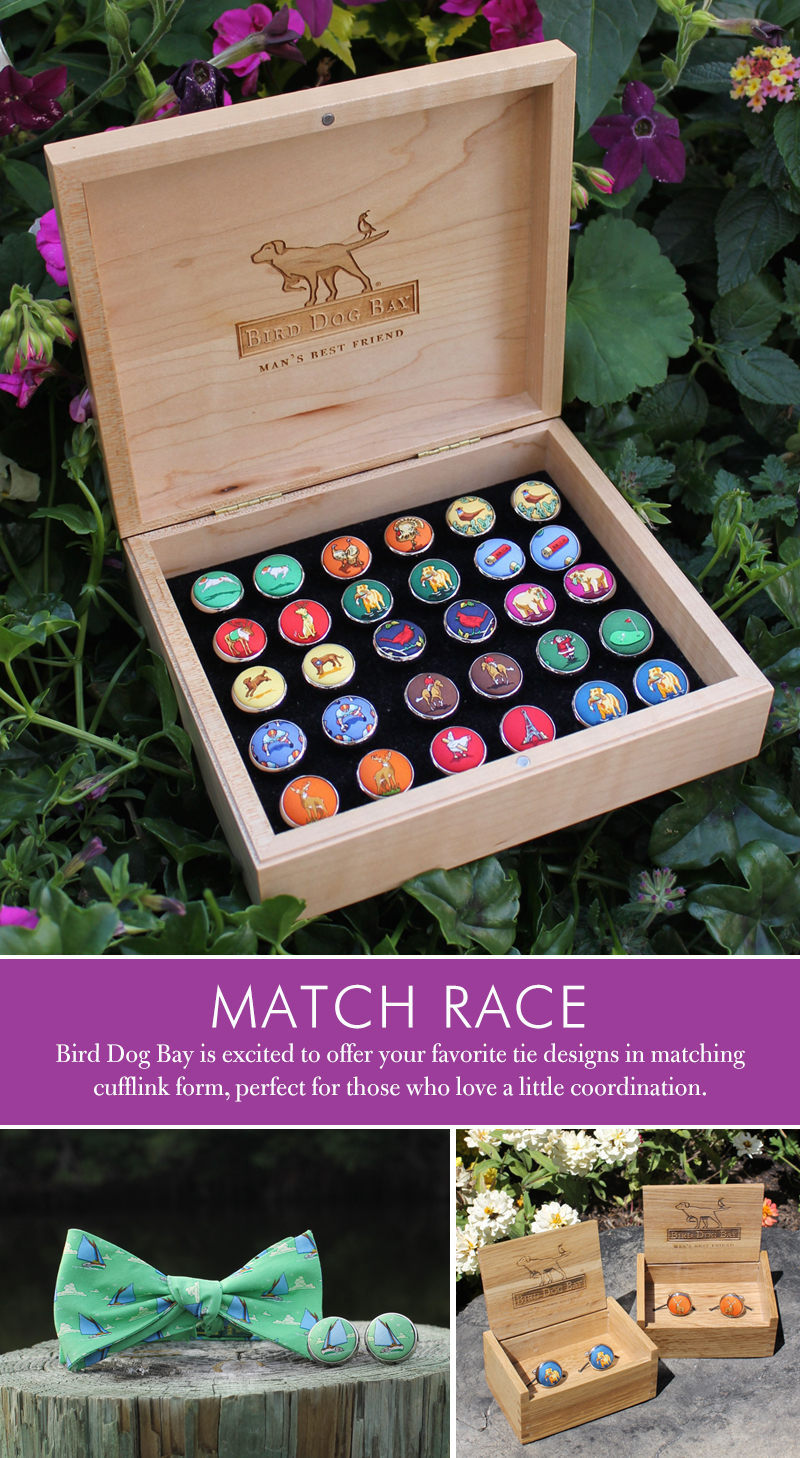 Perfect Pairings  
At Bird Dog Bay, we're always on the hunt to to try something new. From Steve's first collection of original illustrations ten years ago to today's offerings, we like to think we have something for everyone. 
Alongside Steve's work in illustrating our neckties, he also looks far and wide to develop our product offerings. In his neckwear construction, he makes sure each design is tailored to fit any number of products, from hats to socks to pocket squares. Years ago, however, he was struck with an idea after seeing an old button maker: could he fashion his illustrations to fit a cufflink crafted with our silk? In short, yes!
While we look to match themes throughout our collections, arguably the most impressive of these is when we coordinate our neckwear and cufflinks. "Aboat Time," pictured above, is one such elegant example. Each design is crafted to fit on the 1 and 9/32″ silk template to adorn the cufflink perfectly. For those gentlemen who enjoy matching their ties and cufflinks, we've got you covered, making sure you strike a perfect balance of being formal and fun.
As you read this, Steve is hard at work on our next collection of neckwear and cufflink companions. As we travel the country at trunk shows this spring and summer, keep an eye out for us and let us know if there's anything you'd like to see!