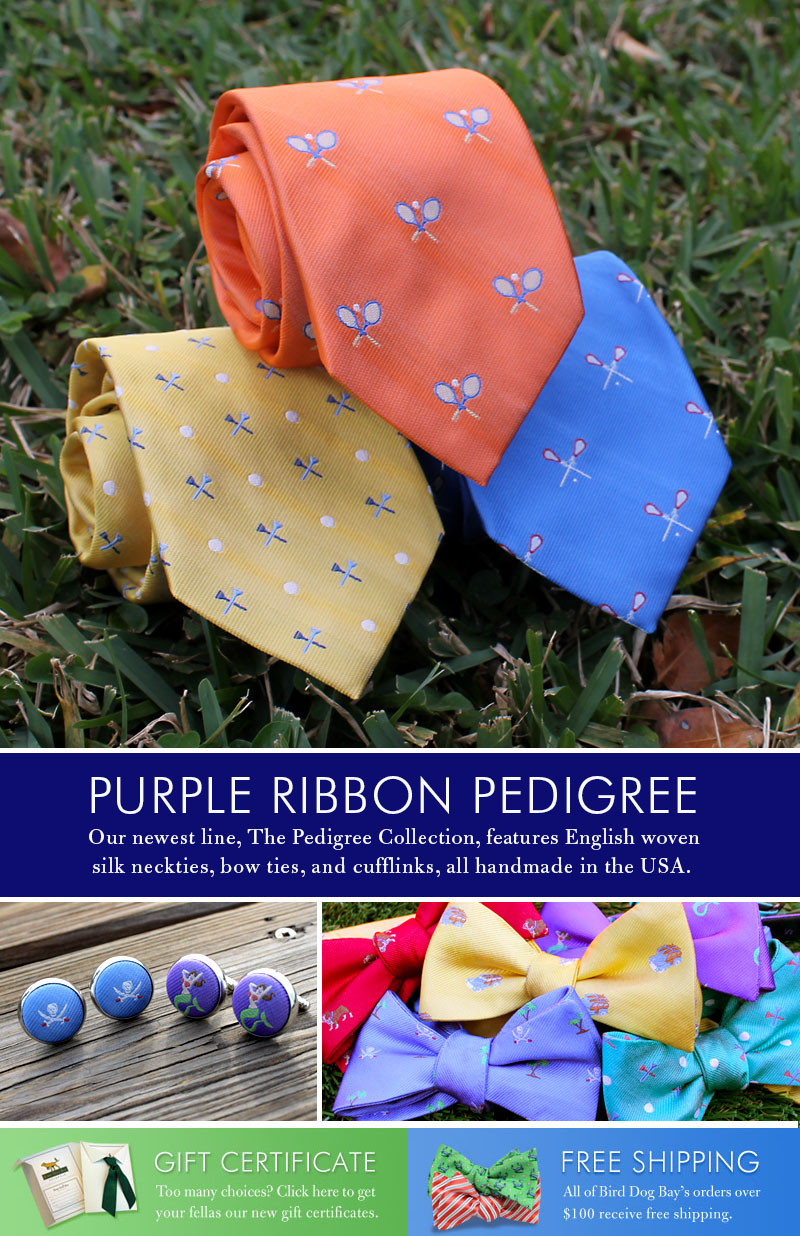 New Tricks for an Old Dog
Brand new for the Spring/Summer 2016 collection: The Pedigree Collection! Featuring whimsical motifs on a woven silk medium, the Pedigree Collection silks are designed by Steve and based on the classic English Club tie. Inspired by Steve's original work–after all, he trained and started as a woven silk designer twenty years ago–each necktie and bow tie boasts silk woven at a 300 year old English mill before it is handmade and finished in the United States.
To match these new silks, we're also eager to showcase our premier run of Pedigree Cufflinks. Each set is constructed of Pedigree Collection silk in our Chicago studio and features a matching motif. Handmade and featuring a durable brass backing, you're sure to find your new favorite pair.