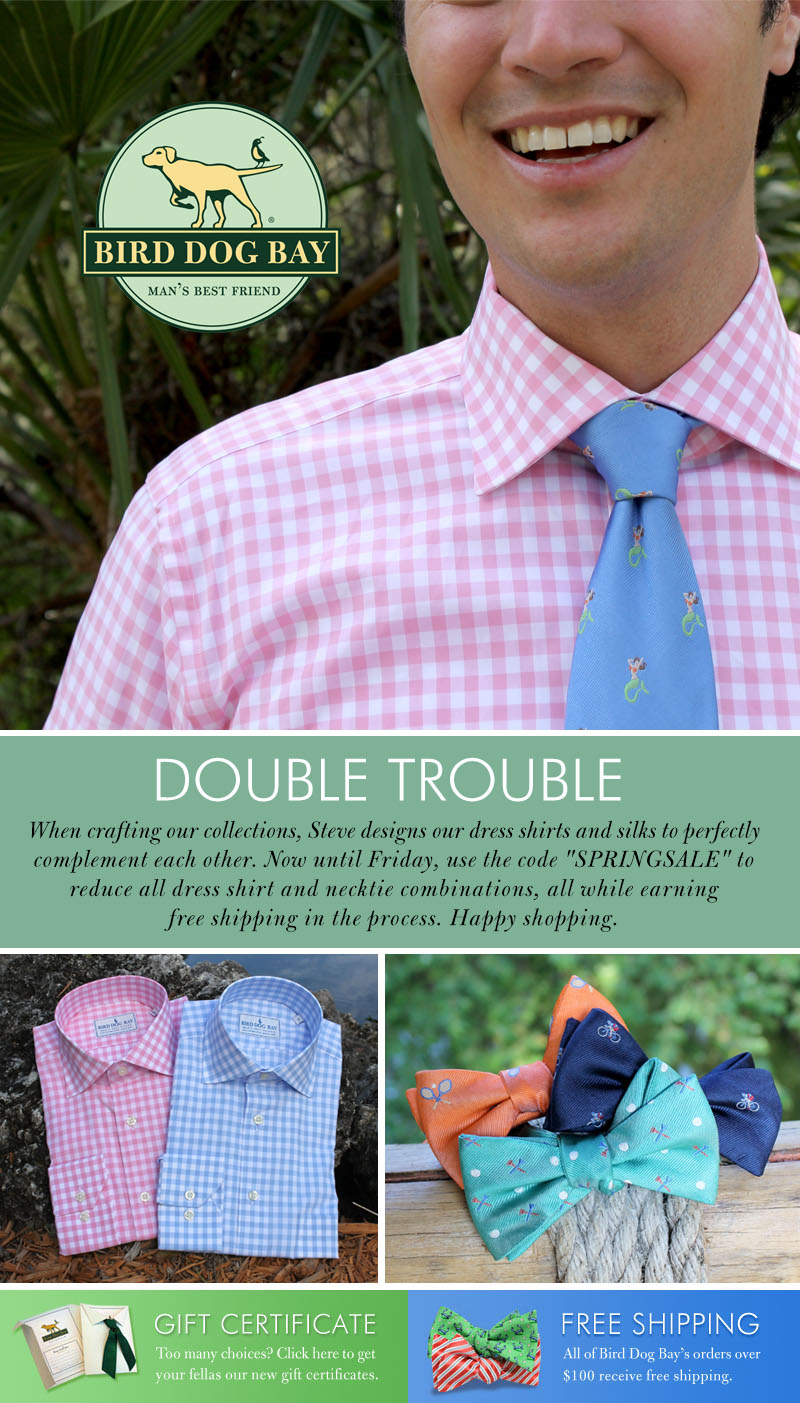 As Long As I Got My Shirt and Tie...
Peanut butter and jelly. Batman & Robin. Chips and salsa. The Blues Brothers. Our lives are filled with iconic duos, and Bird Dog Bay's dress shirt and tie gift sets are no different.
Like the combinations seen above, our Italian-milled dress shirts and 100% silk neckties make a great team. Each season, our founder and creative, Steve Mayer, works diligently to match his original necktie illustrations to our dress shirt offerings. Fans of the brand can pick and choose their matches to look their "Best in Show," all while remaining confident of the quality that comes with the Bird Dog Bay brand.
Now through Friday at midnight, shop any of our dress shirt and printed silk necktie combinations and pay only $180 when using the coupon code "SPRINGSALE." Don't see your pick of the litter? Craft your own breed and apply the coupon–we'll take care of the rest, with free shipping, too.