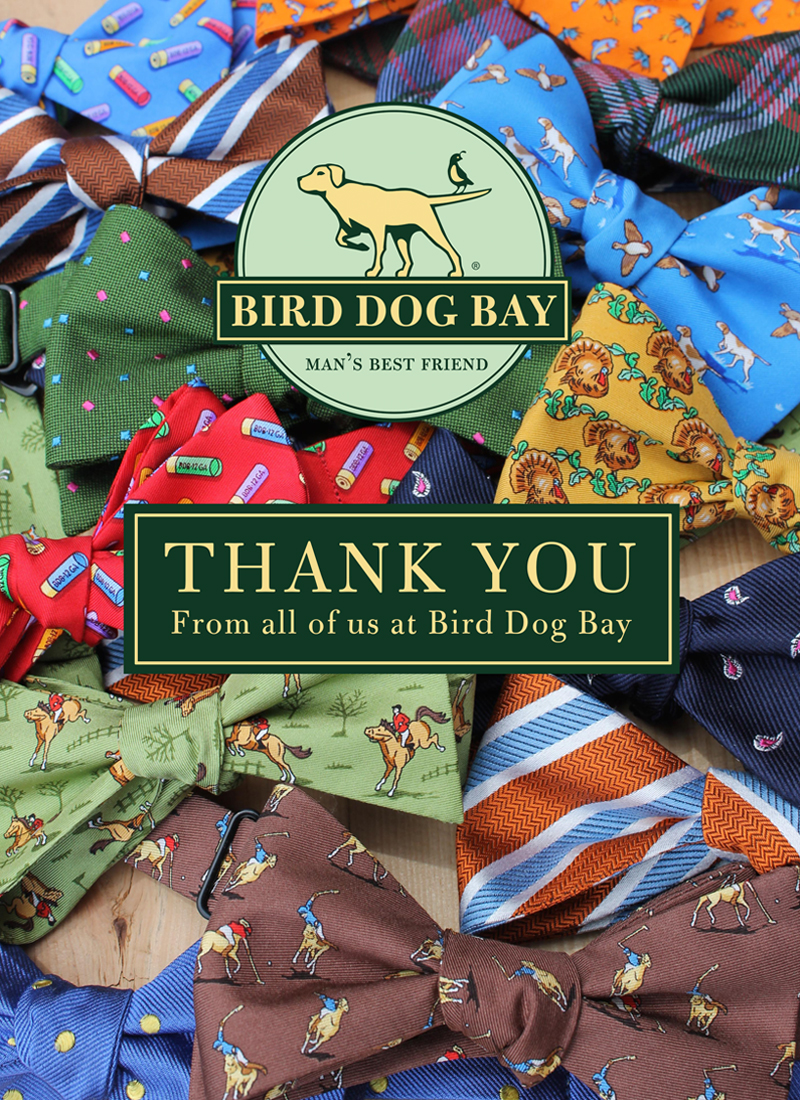 Good Tidings to You…
This year we celebrated our ten-year anniversary as a company, and we can't thank you enough for your support. When Steve started illustrating in 2006, it was just neckties, and it was just a few friends and family that knew of the brand. We've come a long way since then, and our great fans have been there for us every step of the way.
We're excited to show you what we have coming for 2017, but for now enjoy this time with your loved ones, and we wish you the very best.
From all of us here at Bird Dog Bay – have a wonderful holiday season, and a very happy new year.