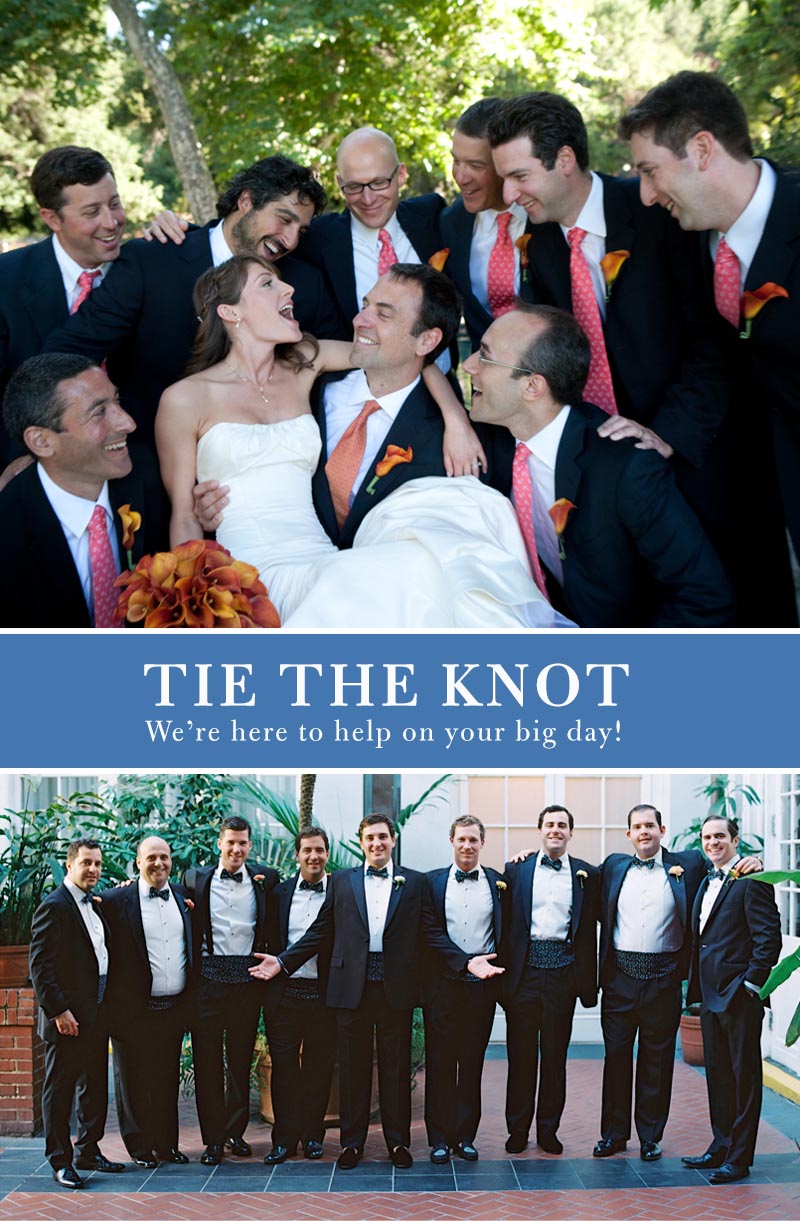 We Put the 'Hit' in 'Hitched'!
Over the past decade we're proud to have been a part of so many weddings. Now, we're excited to introduce our program for custom wedding ties and showcase our best-selling groomsmen gifts. Click here to take a look!
We know there's a lot of work that goes into the big day, and we're here to make it a little easier – heck, we'll even tie the bow ties for you!
Give us a ring (pun intended) at (312) 631-3108 or reach out at weddings@birddogbay.com to get in touch with your personal wedding coordinator. Congrats! We look forward to hearing from you.