Monthly Archives: February 2017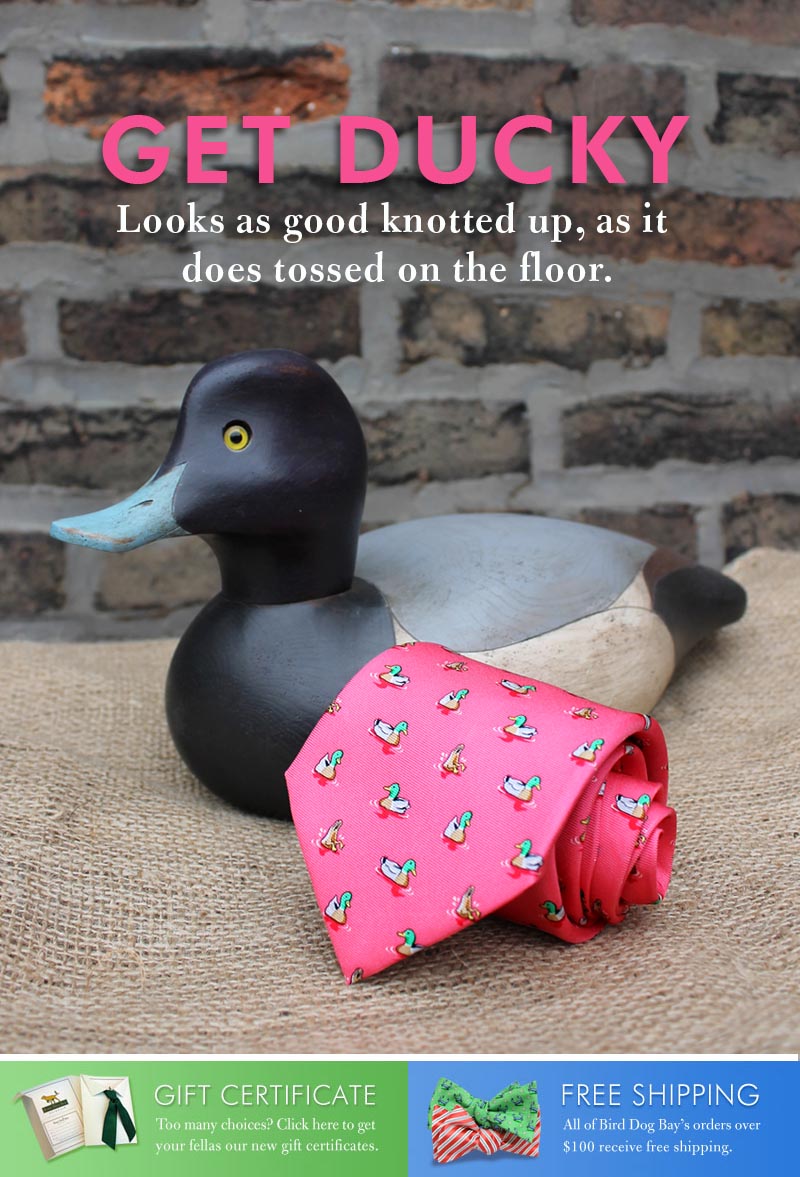 Mallard Mates
Every spring collection, Steve illustrates and colors at least one design that is especially suited for Valentine's Day. Introducing Downward Duck in Fuchsia – a perfect combination of whimsical and detail, featuring one of our favorite lovebirds – the (mostly) monogamous mallard on a beautiful fuchsia background.
Don't be afraid of getting pigeonholed though, this versatile shade also works beautifully throughout the spring and summer, pairing nicely with a grey jacket (matching the body plumage) and white shirt (tail feathers and neck ring).
Interested in bagging one of these beauties? Just order $100 or more, and we'll include one automatically – simple as that.
As always if you have any questions give us a ring at (312) 631-3108 or at customerservice@birddogbay.com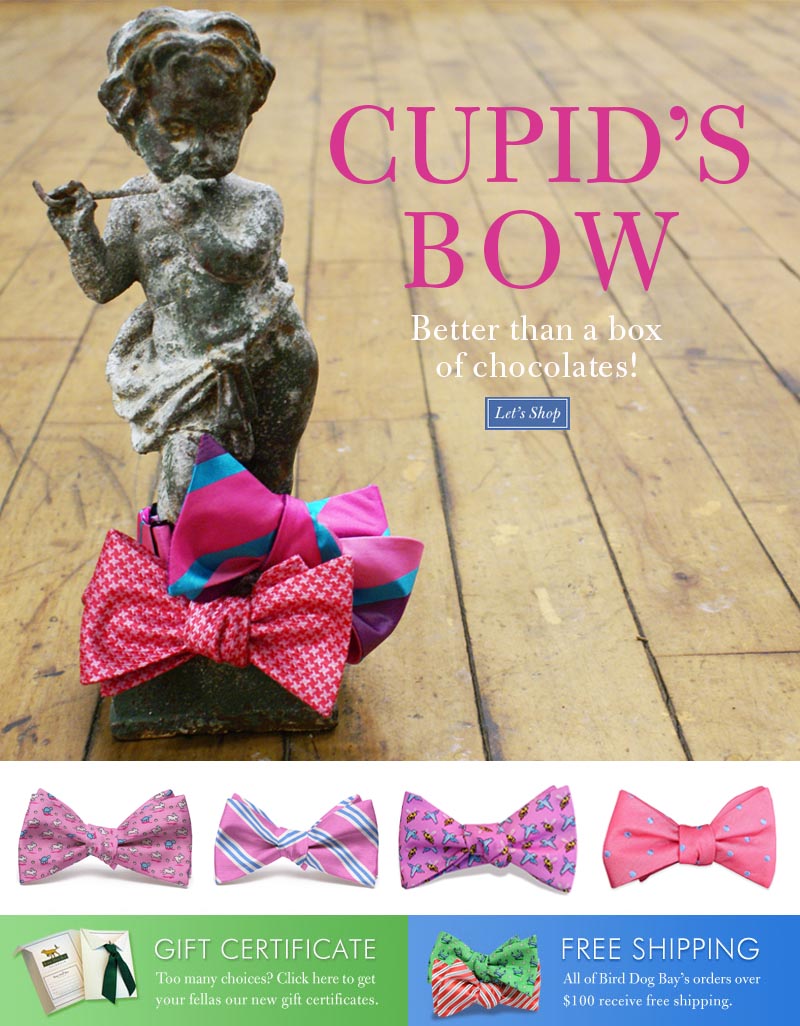 Pretty in Pink
We're not saying we know any more about the secrets to love or Valentine's Day than anyone else – but we do know a thing or two about ties. The thing we know for sure? They are the best way to show off personality – whether you're single and looking to attract a little attention (we like Fox in the Hen House and Birds and the Bees) or you're buying for that special someone to show you care (we like to sort by "Themes & Design" to find that thoughtful present).
If you're not sure what the best gift is, or want help finding just the right thing, get in touch with us at (312) 631-3108 or at customerservice@birddogbay.com. We're also happy to include a special message with your gift, just let us know at checkout, and we can take care of the rest.