About Us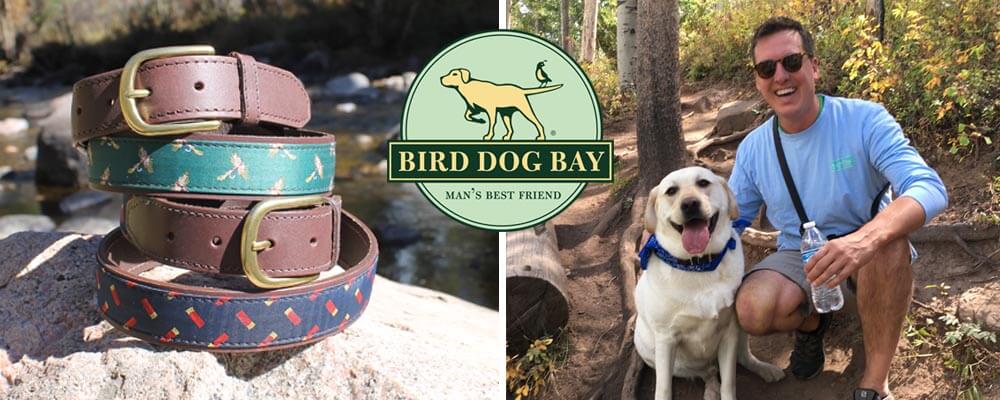 WHERE IS BIRD DOG BAY?
It all started in a little Chicago suburb called Sleepy Hollow, where our founder and principal designer, Steve Mayer, spent his youth. He was raised by a mother who was the town's favorite over-the-top second grade teacher and the perfectly contrasting Harley-riding, fly-rod-toting art teacher for a father. Both parents showed him the value of living life to its fullest, while on the same note, not taking it too seriously. Steve was a true designer from the beginning – sculpting giant serpents in the sand, throwing works of art on his father's potters wheels, crafting the whole animal kingdom out of hundreds pipe cleaners, and of course, drawing with his trusty 18 pack of soft leaded drafting pencils.
Steve began his career as the in-house graphic and tie designer for an English woven neckwear company in the mid-1990's, working diligently to perfect his craft. However, as the years passed, the thirst for a more creative endeavor grew stronger. Never one to shy away from a challenge, he found two 140-year-old carpenter cottages in the northwest side of Chicago. In dire need of total repair, they were just the project he'd been looking for. He re-designed them, gutted them down to their bricks and beams and re-built them both within a year. All the while, foreseeing the future home for his very own high-end clothing label. All he needed now was some companionship.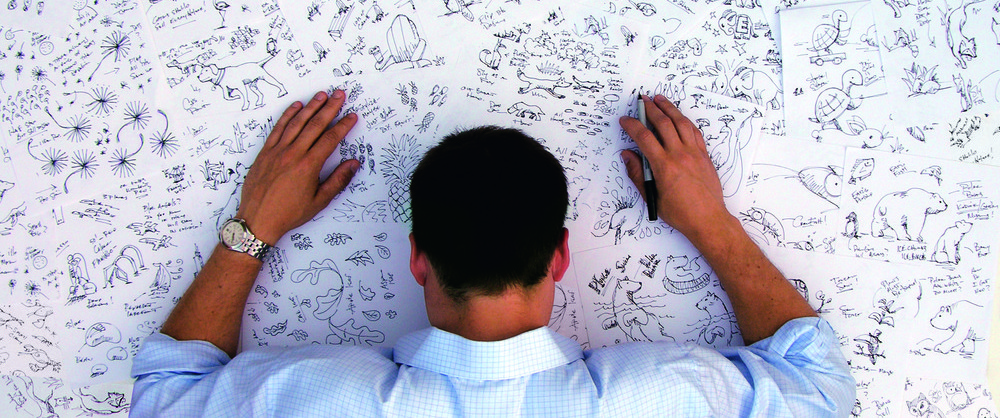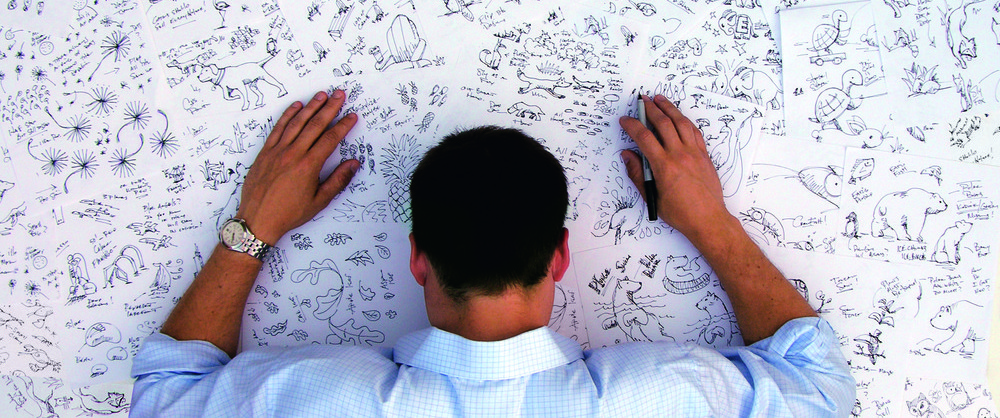 Just as he was able to reignite his creativity, Steve wanted to bring back his childhood's deep love of house pets. Name the animal, and the Mayers most likely had it at one time or another roaming their hallway of their home. Not only did their ranch house back up to a horse and cow farm, they had everything from turtles and rabbits to singing birds and live alligators. But the one constant was their larger than life, out of control, misbehaving sporting dogs. So, the day Steve finished that second house, he knew it was time to visit the rescue center and adopt his first four-legged friend, Gus. A beautiful Fox Red Labrador Retriever that had been in a Southern Illinois kill center for over two months and was just about to be put down, Gus was big, goofy, had no fear and zero manners…a perfect match.
Steve was told that if dogs like Gus made lousy hunting or "bird dogs", they were often let go to live in packs like wild coyotes. Chances were Gus was one of those dogs, seeing he was a stray….Hence, our scentless bird dog logo. One aspect of rescuing a young dog that has been in a cage for so long is they often get a complex about being left alone and gather anxiety issues, which was exactly the case with Gus. Since Steve was still working for that other neckwear company at the time, Gus would start all his days with a broken heart. Steve would drive away in the morning and see his guilt-inducing, disappointed "Bird Dog" Gus peering at him from the "Bay" window of their new home…the "Bird Dog Bay".
Fast forward about fifteen years, Steve is still the sole illustrator and designer of all the products for the Bird Dog Bay brand. He continues to enjoy hand-drawing every single pattern on all of our goods, from neckwear to socks, to pocket squares, wallets, boxer shorts, cufflinks, and more. He believes that creating these illustrations for you could possibly be the most rewarding job fathomable. Anyone physically wearing his artwork is the best compliment someone with his talent can receive.
He spends very little time in Chicago nowadays, where his loyal, long-standing team still runs the day-to-day from a loft in West Town. He spends the bulk of his time illustrating from his studio in Key West, Florida and Vail, Colorado. This way, inspiration for the collections is only one dog hike away. Unfortunately, team-favorite Gus has long passed and is watching over us from doggy paradise. Norman, the yellow labrador, is making great strides to be the new face of our brand and a new best buddy to Steve, wherever their next adventure takes them.