Our Collaboration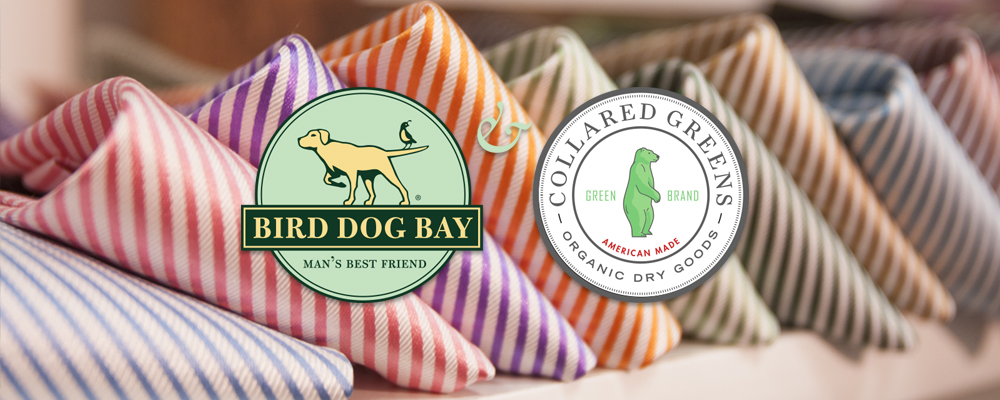 FIT TO BE TIED: OUR COLLABORATION WITH COLLARED GREENS
Bird Dog Bay will now be managing Collared Greens, another US men's clothing and accessory company in order to offer collections for all occasions. We've been working side-by-side in the apparel industry since our launch in 2006; attending the same trunk shows, trade shows and selling our goods at many of the same wholesale partners across the country. Most importantly, we share many of the same American manufacturing companies, which made designing the next collection rather seamless. There's always been a mutual respect between the two brands, keeping one another on our toes to keep the bar high for inspired design, clever marketing, and premium craftsmanship.
If you're not familiar with Collared Greens it's essentially a traditional version of Bird Dog Bay. Their signature array of men's clothing and accessories are timeless with a nod to modern style and comfort. They are proud to be the first and only 100% American made, eco-conscious lifestyle clothing brand. The Collared Greens brand combines their passion for classic style with their commitment to support American manufacturing and the environment around them. They are always American Made, and continuously strive to deliver on the promise of premium quality American craftsmanship, creativity, and conservation.
We're thrilled to have them back up and running this season with the help of Steve and his long-standing team. We hope you continue to support Bird Dog Bay and now our new brand, Collared Greens. You can see some of their work on our newly updated website, or visit www.collaredgreens.com to see their full collection of beauties that will always keep you looking "Best in Show".