Monthly Archives: January 2016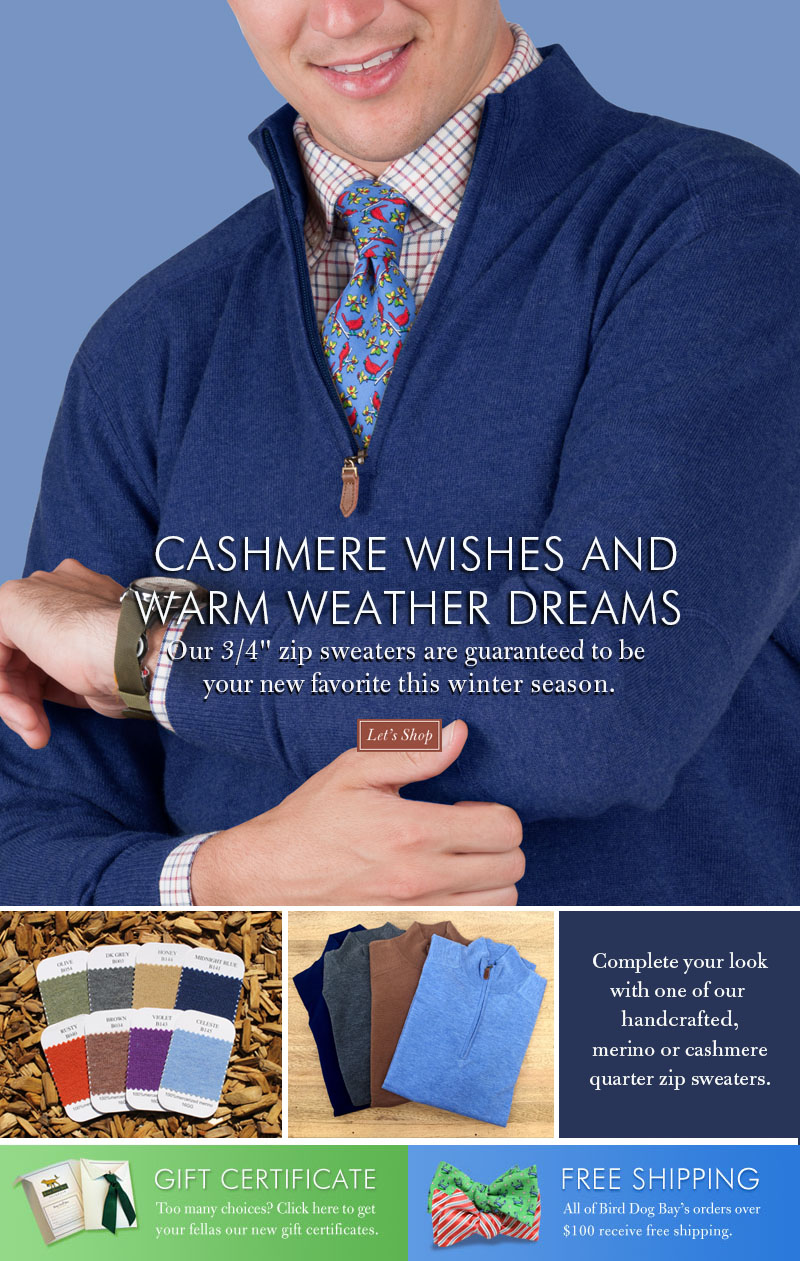 Our 3/4″ zip sweaters are available in cashmere and wool varieties and come in nine different colors. Each sweater is loomed and hand-finished by skilled artisans whose craft has been refined over generations. Featuring tonal elbow and shoulder patches, our sweaters are the perfect complement to our winter collection.

A New Story for Old Glory
Here at Bird Dog Bay, we pride ourselves on originality and quality. Our founder and chief creator, Steve Mayer, illustrates every collection with his trusty drafting pencil he used in our inaugural line ten years ago. In terms of quality, we pride ourselves on our use of the best mills in the world to bring you unique and durable products, ones we hope will be staples of your collection.
As we enter our tenth year of business, we are excited to announce the first release of neckwear made in America and England. In this latest collection, you will find handprinted silk ties crafted here in America to match neckties and bow ties woven in England. With both whimsical and traditional options, we are able to accommodate any taste or style you may have!
Our new collection will be here in a few weeks. As of now, Bird Dog Bay is born and bred in Chicago and made in America!