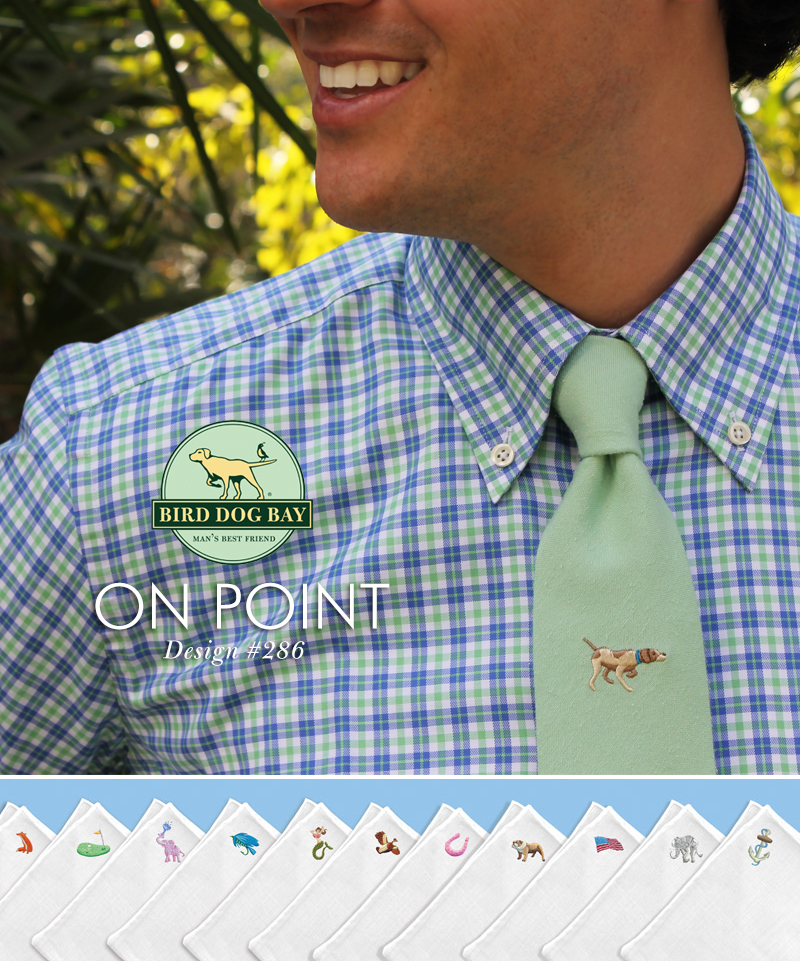 Design #286: ON POINT
When Bird Dog Bay released its first collection of neckwear in 2006, all neckties were exclusively 100% printed silk. Though Steve Mayer, our founder and illustrator, cut his teeth as an English woven silk designer for twelve years prior to that collection, he chose to employ printed silk in our inaugural venture. At the time, there was a resurgence in the market of prints, and he found his craft best translated to this medium.
As time passed, however, the opportunity to branch out presented itself. A few years ago, we released our first run of woven neckties and bow ties, all still 100% 18 momme weight silk. After incorporating other seasonal styles like wools and linens, we introduced a set of cotton/linen blends, one of which is seen here.
"On Point," featured above, marked a great example of utilizing additional fabrics in our neckties. While almost all of our offerings are still 100% 18 momme weight silk, it's nonetheless exciting to develop fresh takes season after season. When designing these panel ties, it was Steve's goal to pay tribute to older insignia ties popular years ago. By incorporating some of our most popular themes, Steve knocked this one out of the park, providing a style enjoyed by guys no matter their interest.