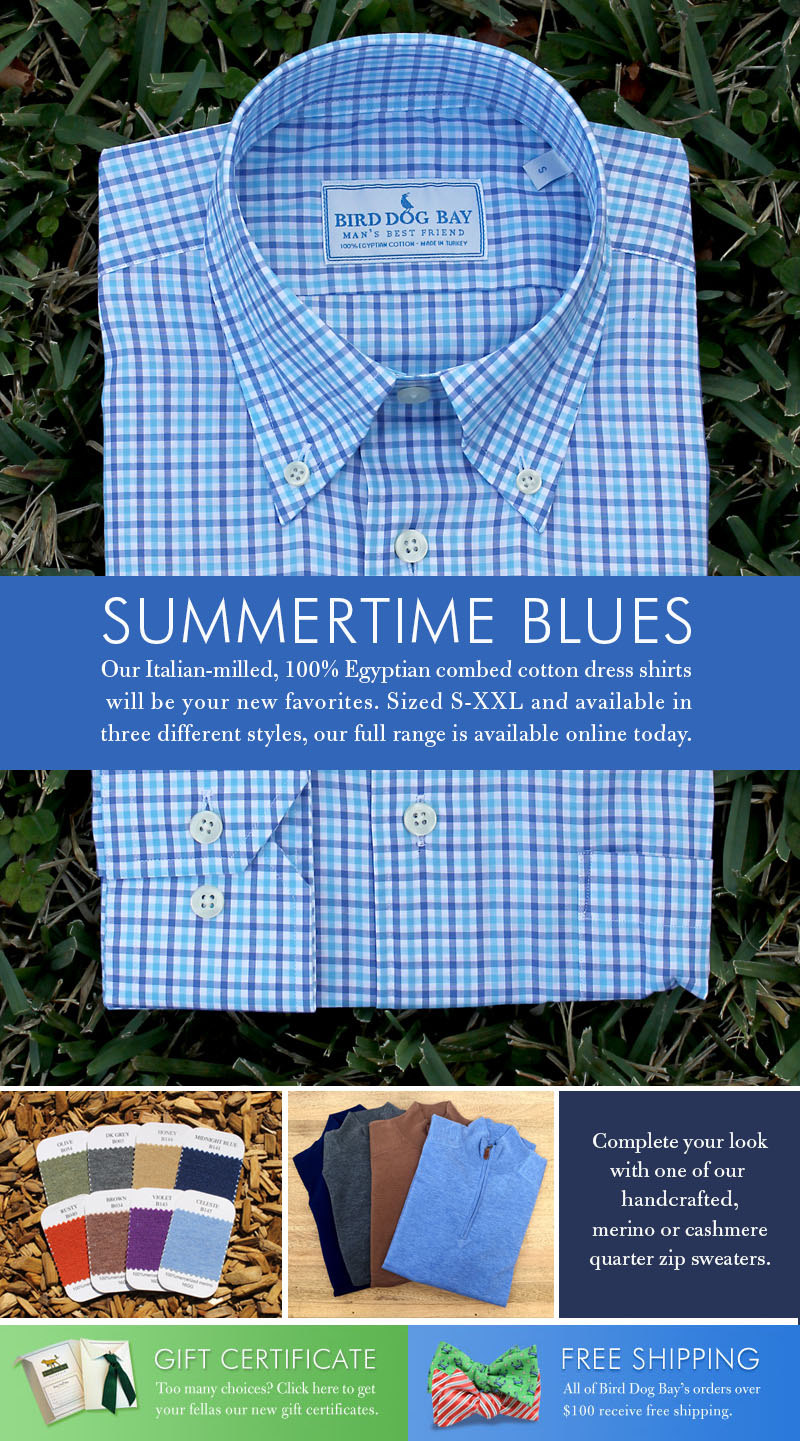 Your Shirting Blueprint
The Berwyn is one of our Italian-milled, 100% Egyptian combed cotton dress shirts. Featuring posted buttons, a front pocket, and a button down collar, the Berwyn is a versatile piece guaranteed to become a staple in your wardrobe. Whether paired with your favorite shorts and a cold one or a navy blazer and khakis, its light weave will keep you cool even as the temperature rises.
A tattersall composed of intersecting turquoise and navy lines, the Berwyn was designed by Steve to match our neckwear for the full Bird Dog Bay look. When paired with one of our Pedigree ties or bows, for example, it provides the wearer with balance between the Berwyn's tight check and the Pedigree's more open pattern.
Don't forget to complete the look with one of our handcrafted merino or cashmere quarter zip sweaters. Perfect for once the sun goes down, or that afternoon sailing trip turns into a midnight cruise. With tonal elbow patches and shoulder patches, they are the perfect complement to our sporting whimsy."