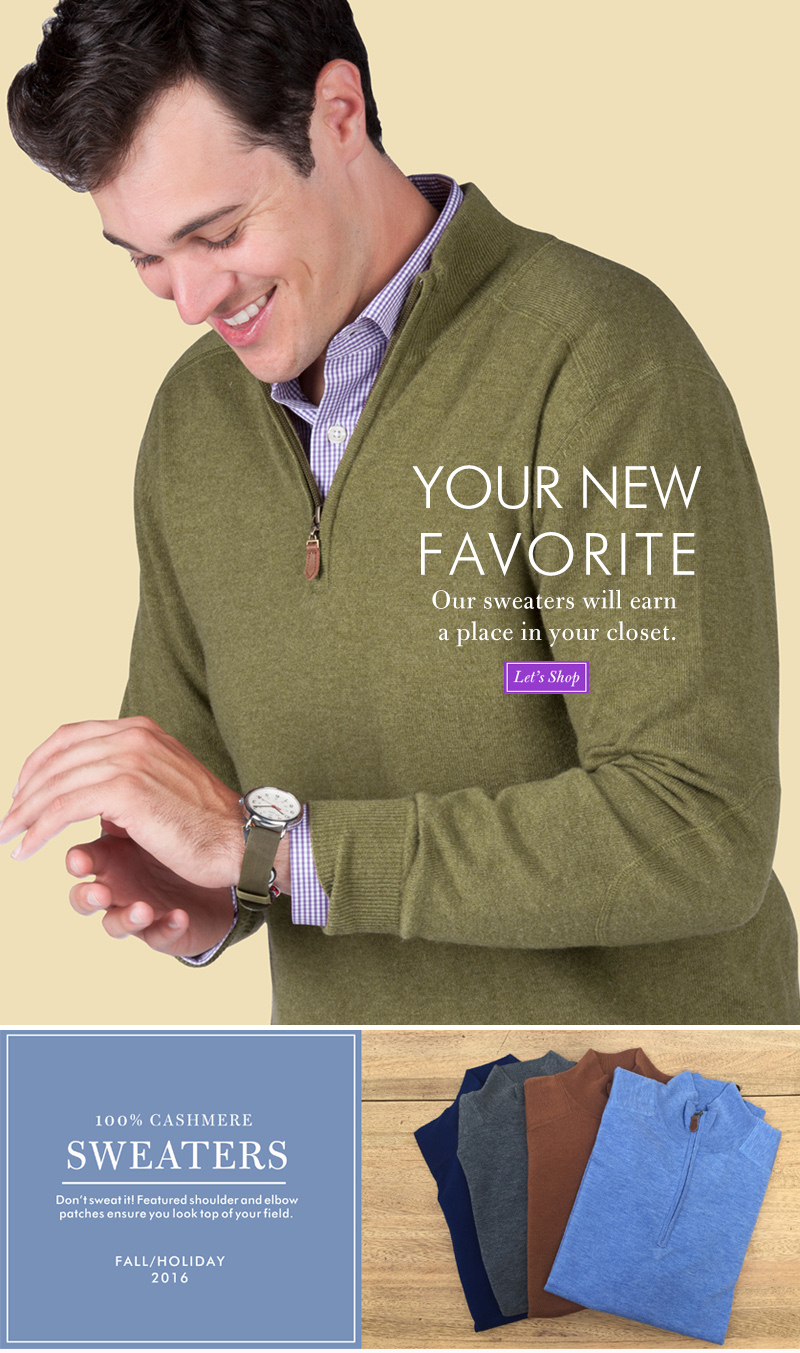 Top of Your Field
If you're anything like us, you don't buy new sweaters every fall. You probably have a few favorites kicking around that are the go-to choices for when the temperature drops. Also, if you're anything like us, these reliable choices are showing signs of wear and age; whether its the pilling you swear no one notices, or the shiny area on the elbows that forecasts a new break.
Our quarter zip sporting sweaters will earn their way to be your new favorites, and you won't replace them anytime soon. Available in 100% merino wool, or 100% cashmere, they feature a dense, tight, two-ply weave, for unsurpassed durability. Longevity doesn't mean compromising comfort; both fabrics offer excellent breathability and warmth; and are great choices for either a mid or outermost layer.
Only the finest and longest fibers are selected, eliminating pilling, and ensuring consistency from neck to waist, cuff to shoulder. Plus, we've reinforced the shoulder and elbow pads, meaning the only breaks you'll be seeing will be on the green or the deer stand.
We offer standard sizes small through XXL for ease of shopping and gift giving, but bespoke service is complementary. Know your sizing exactly? Drop us a line at customerservice@birddogbay.com and our team will guide you through your customization. All sweaters require 2-3 weeks to be crafted; order now for perfect timing for sweater weather season.