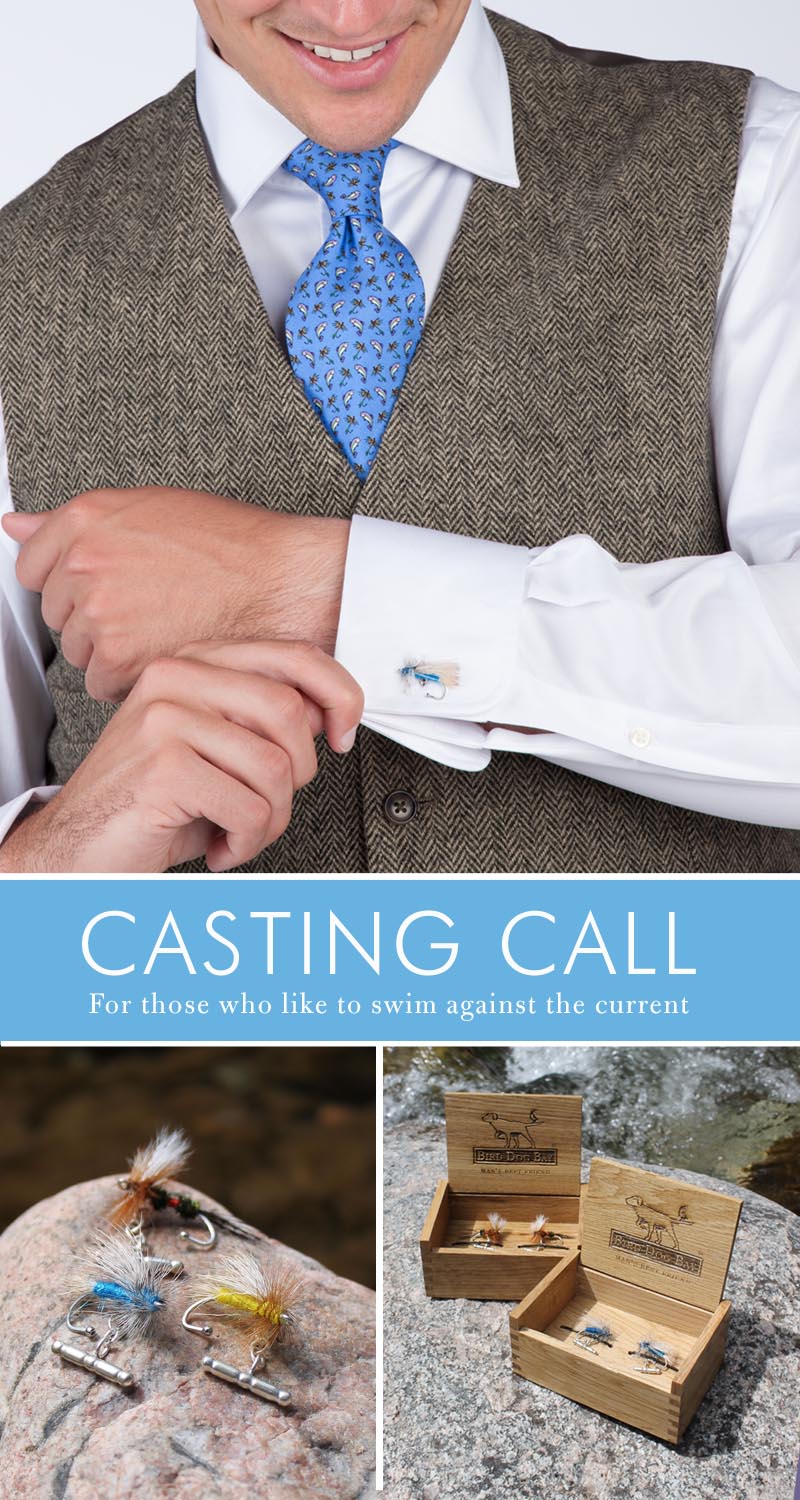 Our One of a Kind Fly Links
We didn't invent the cufflink, but we did invent the best hand-tied, authentic material and reproduction fly fishing cufflinks. A category with limited competition? Sure, but that's never held us back before (Exhibit A, Exhibit B, Exhibit C) and it didn't stop us this time from sourcing the best materials and artisans for our unique concept. Each one is a carefully crafted replica of a classic fly, using the same materials and coloration as the original. From the timeless Royal Wulff, to the trout targeting Bloody Mary, to the 'bomber' Green Machine, our fly links are practically tackle box ready.
Each fly link is designed specifically to fit in either the right or left cuff, and features reinforced hardware for lifetime use (wedding dance floor field tests reveal they thrive during active, if terrible, rug-cutting). They're sure to make your outfit look sharp, but don't worry, there are only mock hooks here. Plus, they come in our signature gift boxes, constructed from bamboo, the same material used in most classic, handcrafted rods.
If you're looking for your next talked-about-for-years gift, you've landed a winner. Don't cast a wide net, go with the originals that will have you reeling in compliments.