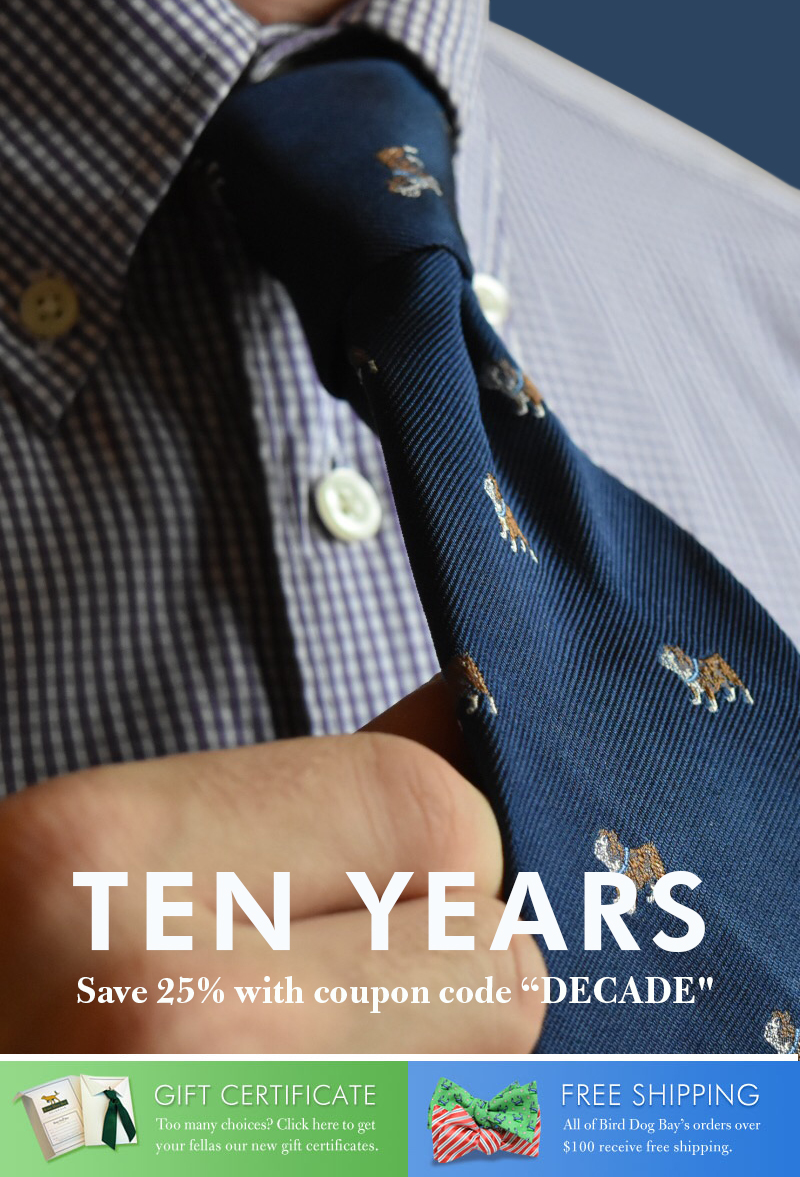 Our Tenth Anniversary Sale Ends Tomorrow
Continue to save with coupon code "DECADE" for 25% off almost everything (due to their custom nature, boys' ties, leather goods, belts, and sweaters cannot be included). Open season on everything else!
Our collection sure has grown since just whimsical neckties in 2006, and we look forward to another great ten years and beyond!
Questions? Drop us a line at customerservice@birddogbay.com