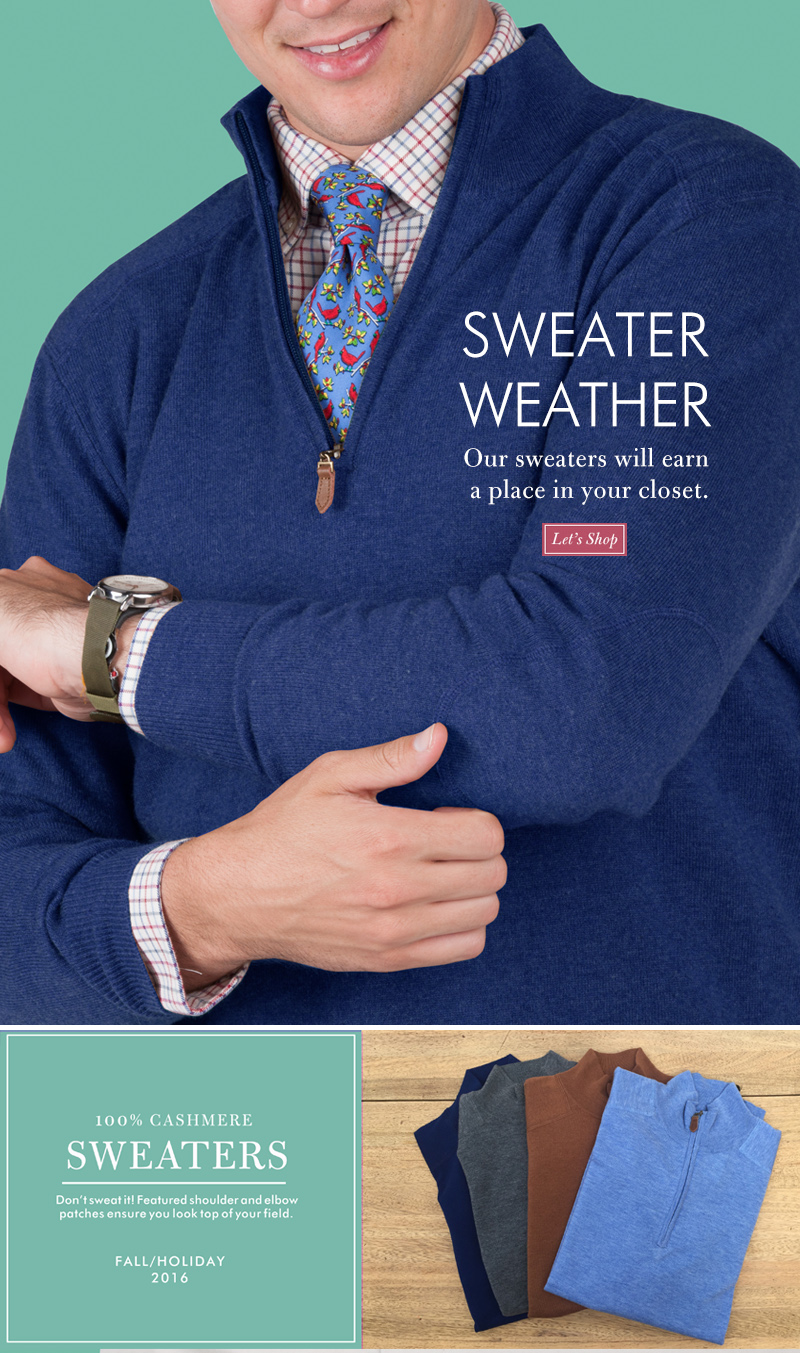 Not Your Ugly Christmas Sweater
Don't sweat it! All orders placed before midnight are guaranteed for delivery before Christmas.
Both our cashmere and merino sweaters are soft, warm, and tops for, well, tops. Our sweaters are made up of 100% of the good stuff, with no blends or dilutions. Only the finest and longest hairs are loomed, which means no pilling of any kind. Plus, our artisans utilize a two-ply, tight weave for exceptional warmth and durability, ensuring your new favorite sweater will thrive through many future holiday travels. Don't forget, our sweaters feature reinforced shoulder and elbow pads to serve you equally well, whether you are shooting clays or emails.
As always, feel free to give us a call at (312) 631-3108 or at customerservice@birddogbay.com