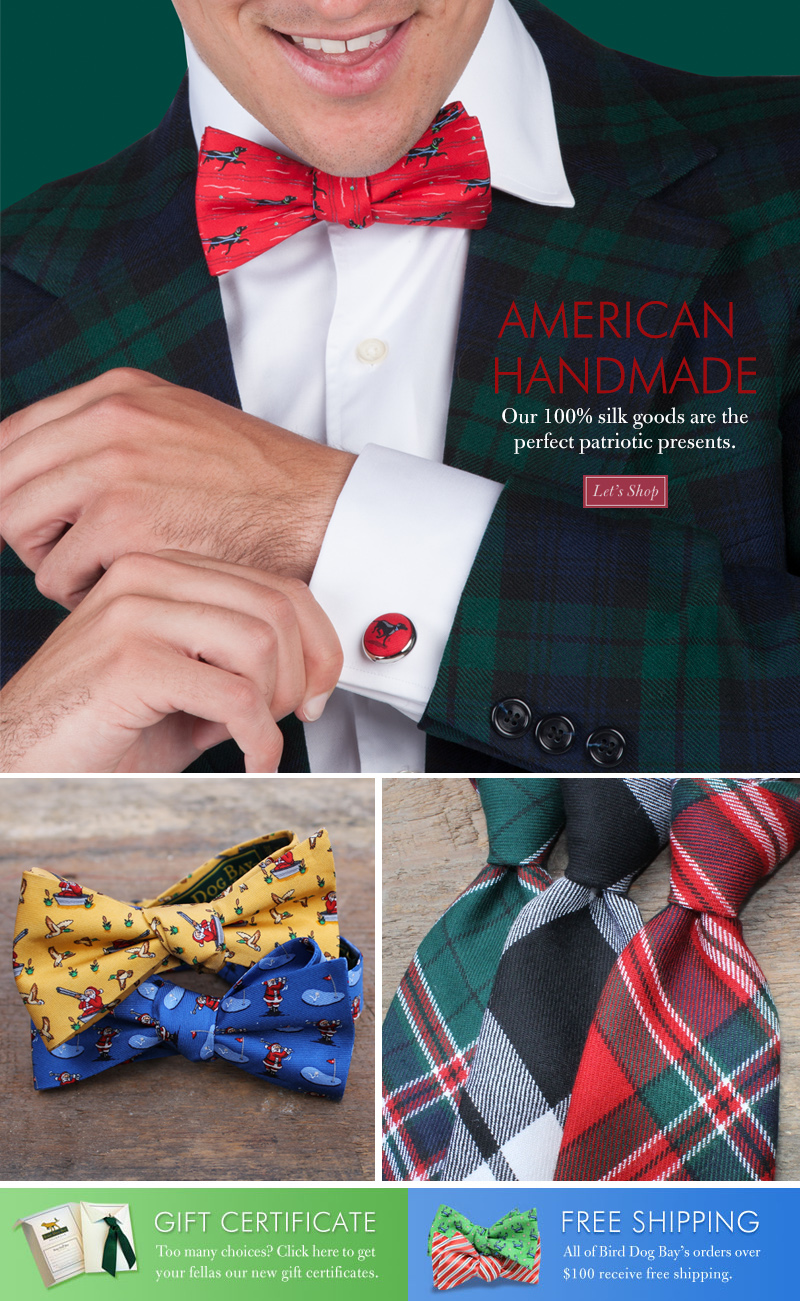 Handmade American
Hello partridge in a pear tree – there's some new gifts in town! Our handmade, 100% 18 momme silk neckwear and carefully crafted cufflinks go together like two turtle doves.
Our founder and sole illustrator Steve Mayer, carefully hand draws each pattern, and these form our sophisticated whimsy, found on boxers, socks, lounge pants, caps, cufflinks, keychains and…well you get the idea. Our neckwear is made here in the USA, and printed by hand on our top-quality silk. The silk is then carefully cut along the bias (no twisting or bunching with our ties) and sewn to create goods that stand a cut above the rest.
Our classic cufflinks are the perfect match to our neckwear, we use the same 18 momme silk as our neckwear for a look that is spot on! Each pair is handcrafted in our Chicago studio and packaged in a custom wooden box engraved with our logo.
So move over French hens, our American made neckwear and cufflinks are here for the holidays. As always, don't be shy about buying for your guy! We want to hear from you, so drop us a line at (312) 631-3108 or at customerservice@birddogbay.com with any questions, comments, or thoughts.