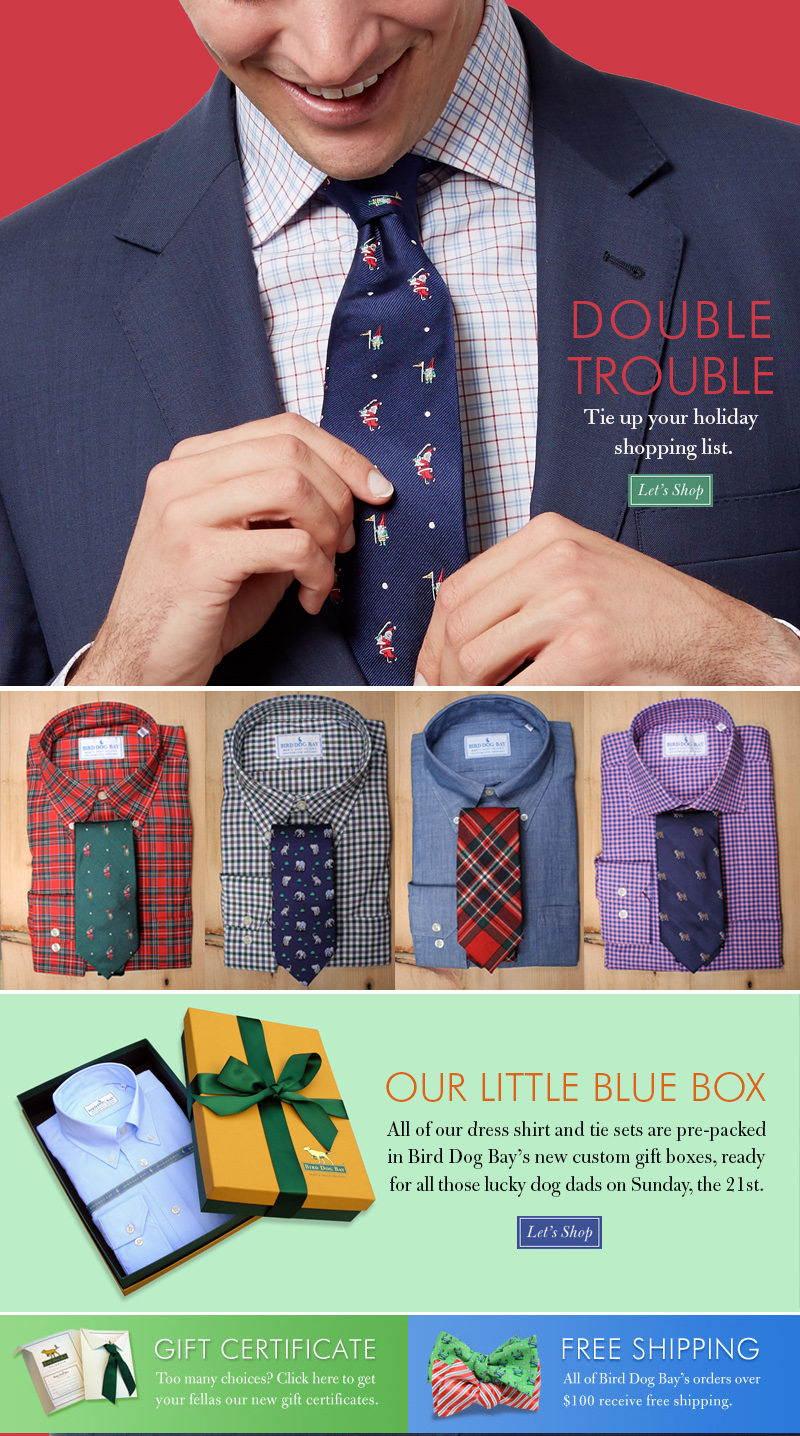 A Match Made in…Chicago!
We've heard it before and we've heard it again – this guy is so hard to buy for! Worry no more! We've carefully matched our best selling ties and shirts together, making sure to include the ties with the shirts that Steve originally envisioned when he was designing them! The colors and patterns play off each other perfectly, and by buying the two together you are saving some bucks, but looking like a million of 'em!
As always we're here to help! Drop us a line at customerservice@birddogbay.com and let us know your thoughts and questions.
Happy holidays!