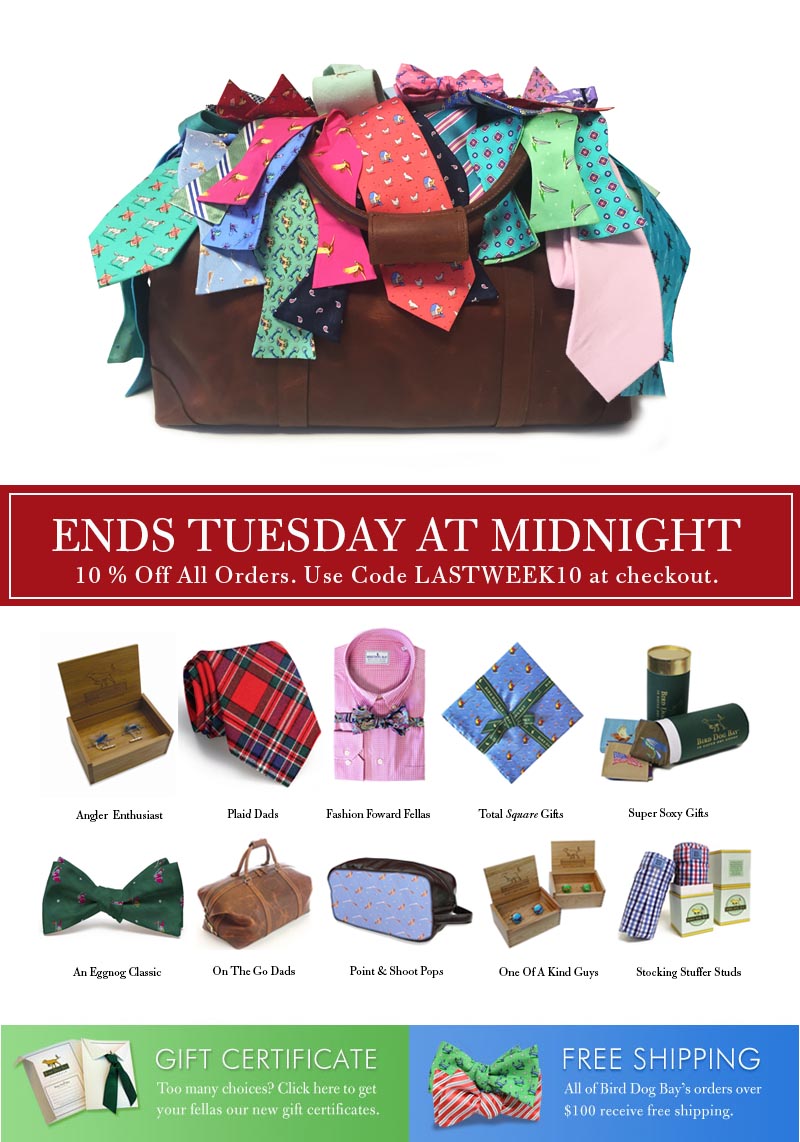 There's Still Time!
Bird Dog Bay is your one stop shop for that special someone this season! Orders are guaranteed to arrive by Christmas.
With promotion code "LASTWEEK10" you get a 10% discount and all orders over $100 receive free shipping. Visit our website today and shop our full run of whimsical and traditional men's silks, socks, boxers, t-shirts, and Italian-milled dress shirts.
Please note sweaters, boy's ties, and extra long ties, are not eligible, they are custom made and do not allow enough time, sorry!
As always if you have any questions please let us know! We can be reached at (312) 631-3108 and at customerservice@birddogbay.com
Happy shopping!