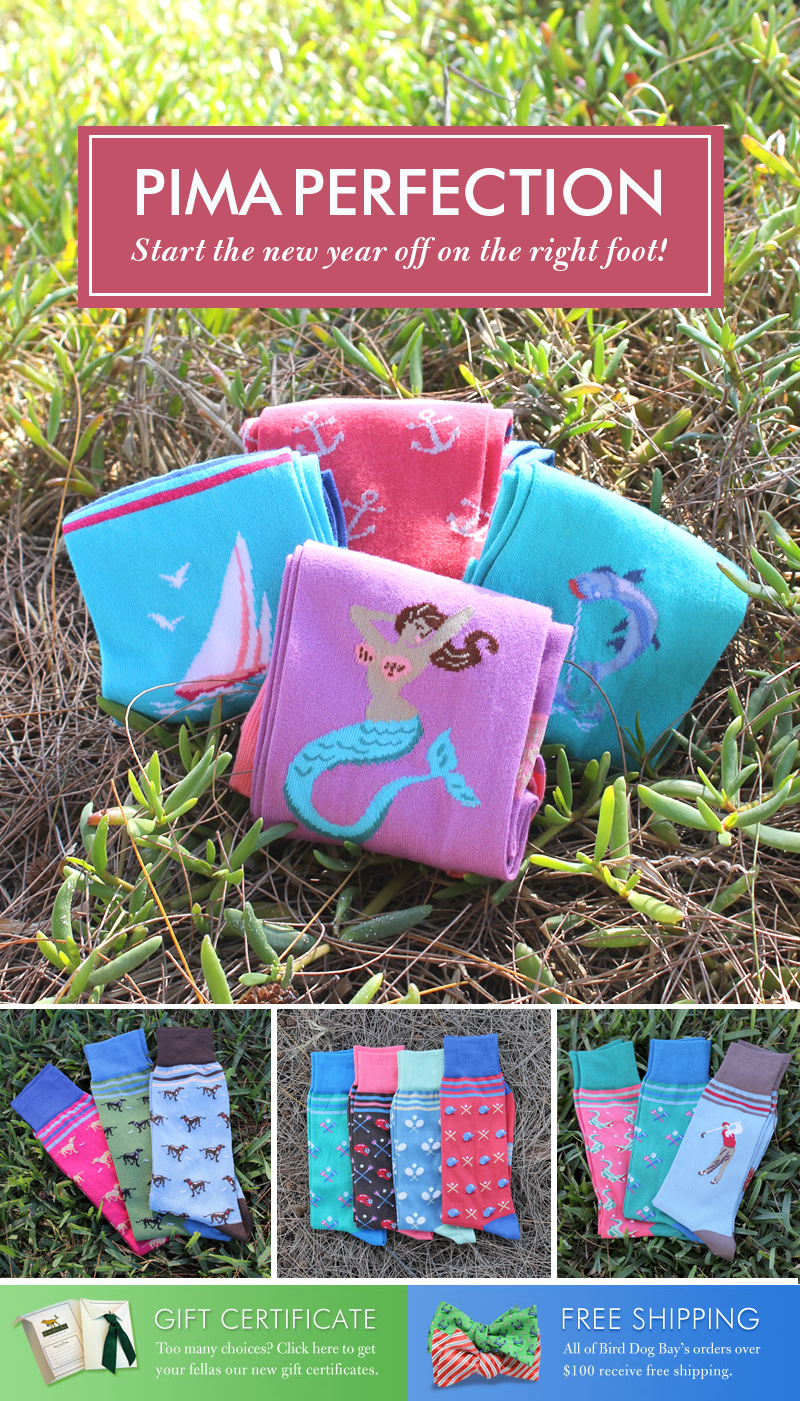 You'll Get A Kick Out Of 'Em!
We're not saying we're the best at foot puns, or sock puns, or…puns really. We are saying we are the best at crafting your favorite socks. Our heroic hosiery is carefully loomed with pima cotton, a little bit of nylon, and a dash of spandex, for serious softness and lasting durability. These socks are made for walkin'!
We're working hard on our new spring collection, and can't wait to show you what's in store. Keep your eyes peeled in the next few weeks for sneak peaks, exclusive offers, and more from us here at Man's Best Friend.
Happy shopping, and as always, don't hesitate to give us a ring at (312) 631-3108 or shoot us an email at customerservice@birddogbay.com