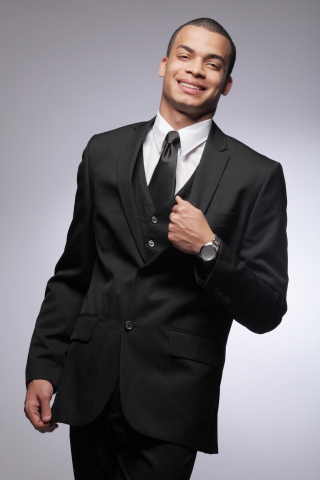 When you want to look chic and polished, we know you always reach for your silk tie from Bird Dog Bay. After all, no one knows style like we do. One look at Steve's hand-drawn illustrations and that becomes undeniable fact. But what do you do when you want to take the fantastic up a couple notches? You could opt for one of our cummerbund sets, which, if you are going to a formal event, would be our highest recommendation. However, we don't think that your co-workers can handle that on a day-to-day basis. There is only so much cool they can take. To spruce up your everyday look, there are some simple secrets that we are happy to impart, straight from us to you. Unique tie knots are a sure-fire way to bring some pizazz to your outfit.
The Eldredge
As unorthodox as it is eye-catching, the Eldredge was invented by Jeffrey Eldredge in 2007. It achieved unparalleled internet fame as far as tie knots go in 2008. The Eldredge knot is not for the faint of heart; it is a complex knot that involves 15 separate steps. The number of steps involved certainly up the difficulty, but the fact that it is hard to adjust once you get rolling also ups the ante. One little slip-up, and it's back to square one. But the challenge makes the success that much greater. You will need to have a longer tie to pull this knot off as it uses up quite a bit of fabric. This might not be the best knot for taller gents, as it tends to shorten the tie significantly.
The Trinity
For those holy rovers out there, the Trinity knot is just what the doctor ordered. A relatively recent innovation, the Trinity echoes the ancient Celtic Triquetra knots from the emerald isle of Éire. An unparalleled blend of tradition, symmetry, and style makes this knot a hallmark of master knot-crafters. While the Trinity is not as difficult of a knot as the Eldredge, but it is every bit as impressive. It doesn't require as much fabric as the Eldredge either, making it a better option for taller men than does the Eldredge. However, be sure to have adequate fabric; as with any tie, length is key to nailing just the right look. For the more advanced knot-tyers among us, we suggest opting for a pattern with stripes. If you get this knot just right, the stripes will converge in the center of the knot, creating a nifty pinwheel effect that will leave everyone impressed.
The Ediety (a.k.a. The Merovingian)
The Ediety knot has reached a level of Hollywood fame that most other knots can only ever dream about thank to "The Matrix." While the knot has been around for quite some time (some sources claim that the knot got its start sometime in the 1920s) it was "The Matrix" trilogy that put it on the map. In fact, the Ediety has now been fairly effectively renamed "The Merovingian" knot as a nod to the ever cool as a cucumber Frenchman of the same name in the films. This knot is unique in that the narrow part of the tie actually ends up in the front. Because of this, this knot is best worn with a vest, blazer, cardigan, etc. to hide the unseemly ends. The fabric consumption on this bad boy is high, so be sure to have a long enough tie. This knot is also a great sport when it comes to experimenting with patterns, so go ahead, buy that Turkey Trot Extra Long Tie for your Thanksgiving Festivities. There is no better way to salute that most delicious of fowl or to look so stylish and charming.
Browse our selection of men's neckties today!