Monthly Archives: January 2017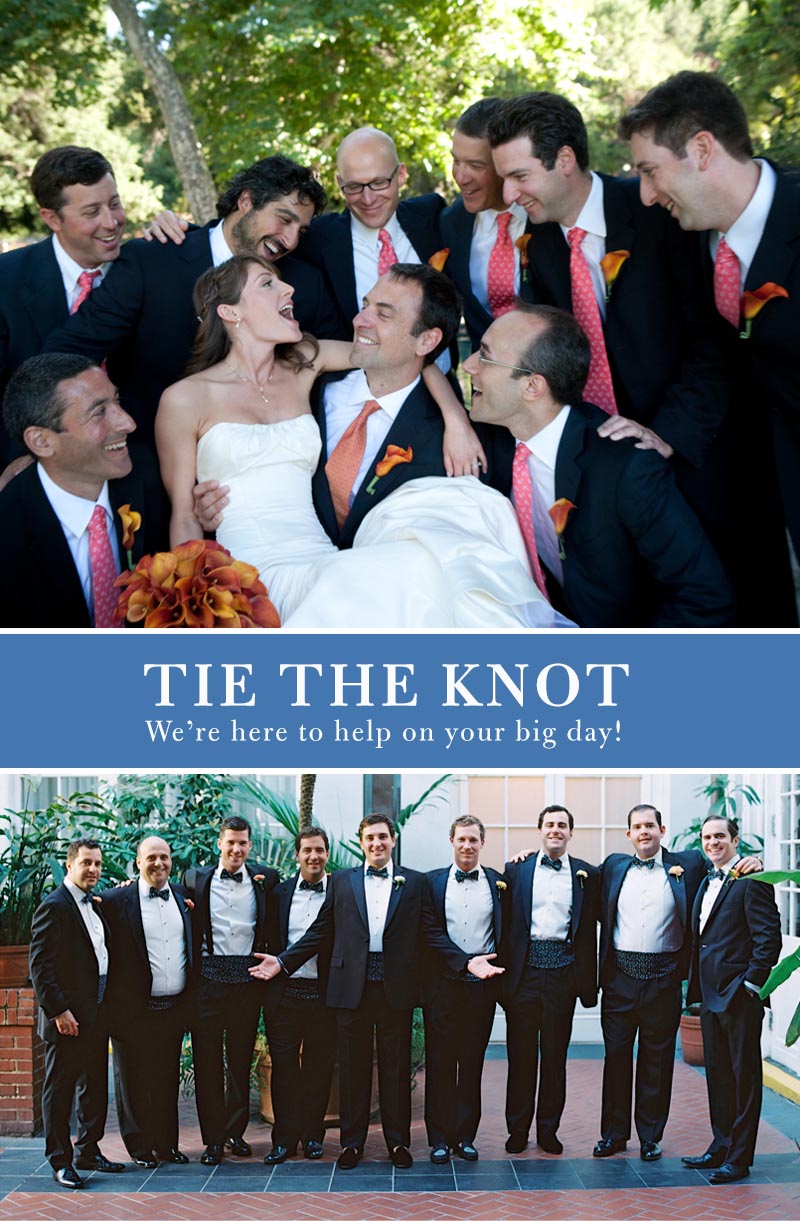 We Put the 'Hit' in 'Hitched'!
Over the past decade we're proud to have been a part of so many weddings. Now, we're excited to introduce our program for custom wedding ties and showcase our best-selling groomsmen gifts. Click here to take a look!
We know there's a lot of work that goes into the big day, and we're here to make it a little easier – heck, we'll even tie the bow ties for you!
Give us a ring (pun intended) at (312) 631-3108 or reach out at weddings@birddogbay.com to get in touch with your personal wedding coordinator. Congrats! We look forward to hearing from you.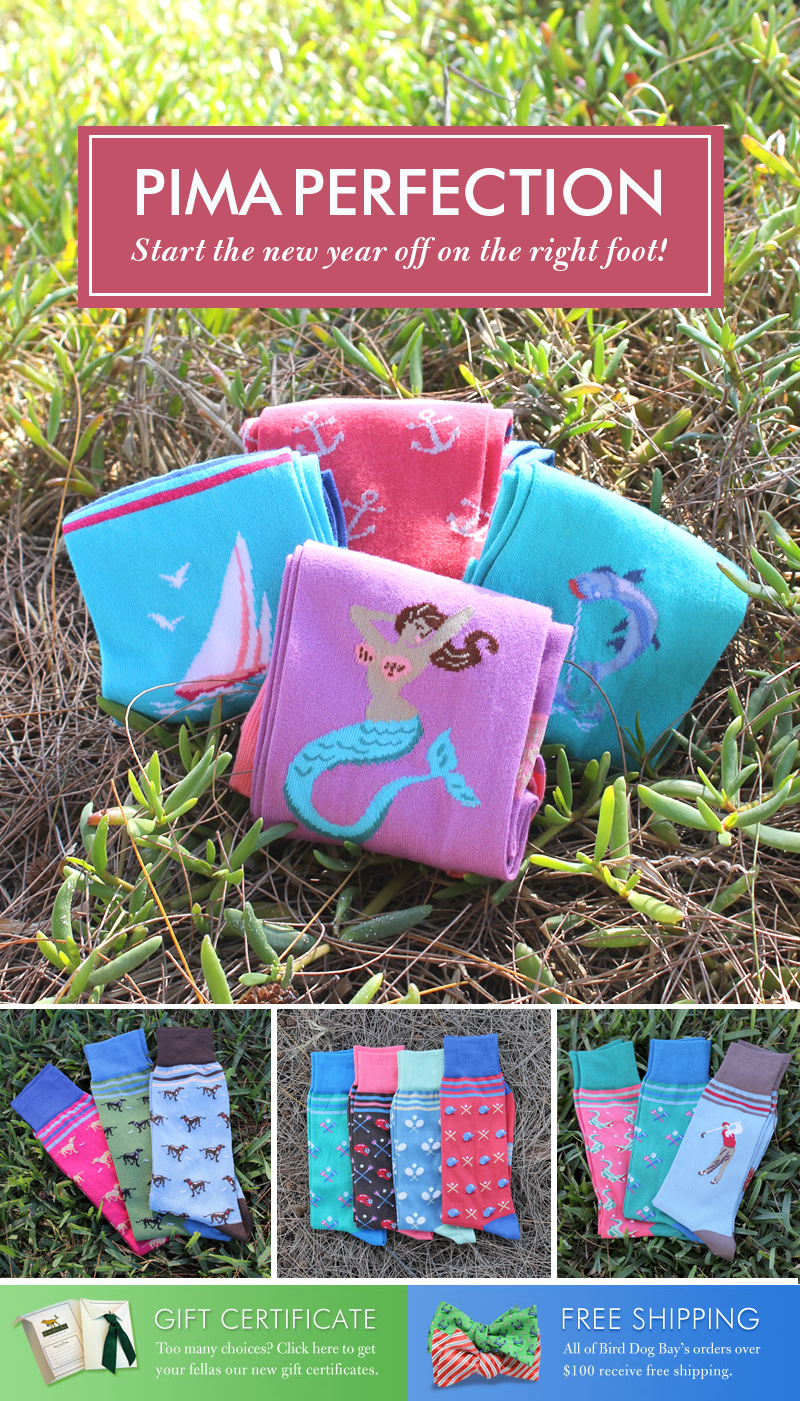 You'll Get A Kick Out Of 'Em!
We're not saying we're the best at foot puns, or sock puns, or…puns really. We are saying we are the best at crafting your favorite socks. Our heroic hosiery is carefully loomed with pima cotton, a little bit of nylon, and a dash of spandex, for serious softness and lasting durability. These socks are made for walkin'!
We're working hard on our new spring collection, and can't wait to show you what's in store. Keep your eyes peeled in the next few weeks for sneak peaks, exclusive offers, and more from us here at Man's Best Friend.
Happy shopping, and as always, don't hesitate to give us a ring at (312) 631-3108 or shoot us an email at customerservice@birddogbay.com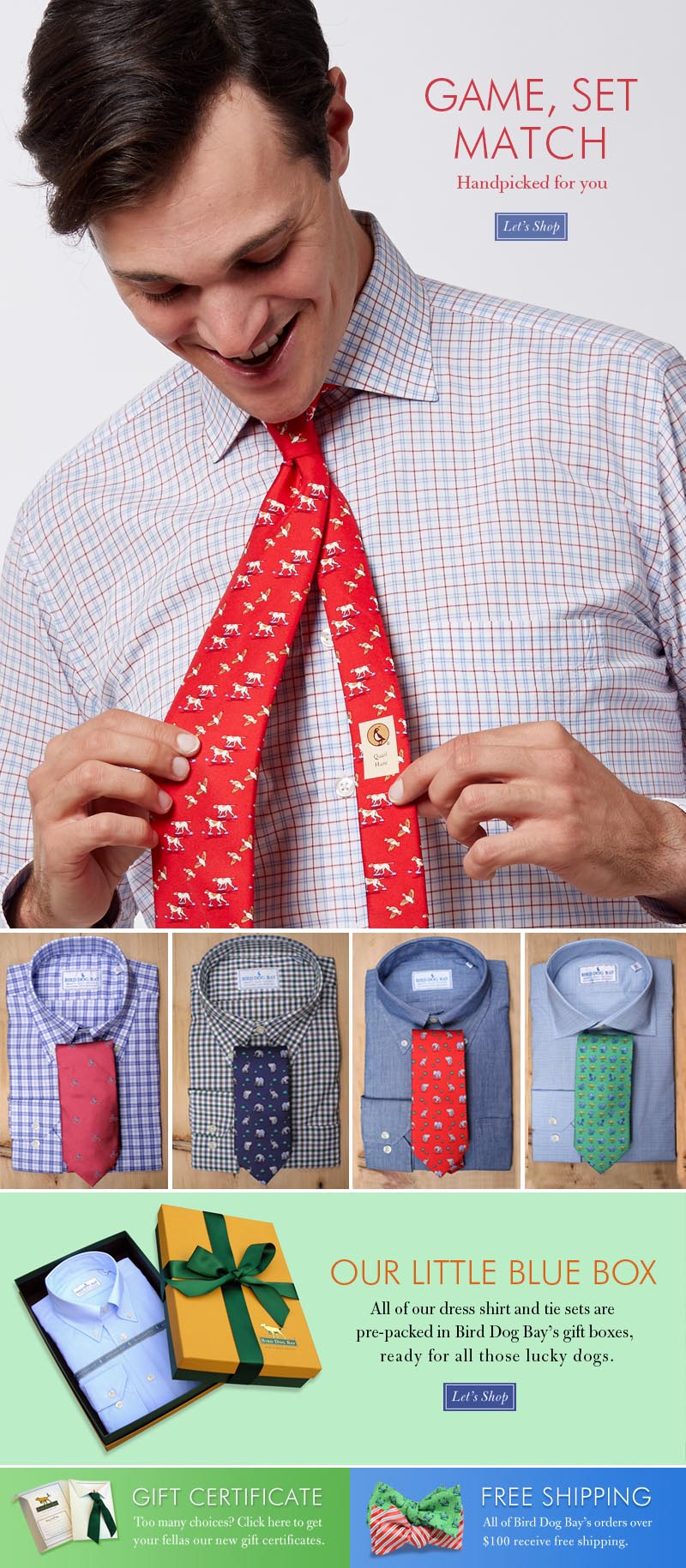 A Perfect Pairing
We've heard you loud and clear, and have restocked, and added new shirt and tie gift sets! We've taken a lot of your requests, and listed our best sellers from 2016, so you can find your favorite for the new year! As always, Steve handpicks the ties that he envisioned while designing the shirts, which means the colors match perfectly, and the neckwear illustrations complement the shirting pattern.
Don't see a set you want? No problem! Give us a call at (312) 631-3108 or drop us a line at customer service.com and we can work out your custom set.