Monthly Archives: October 2016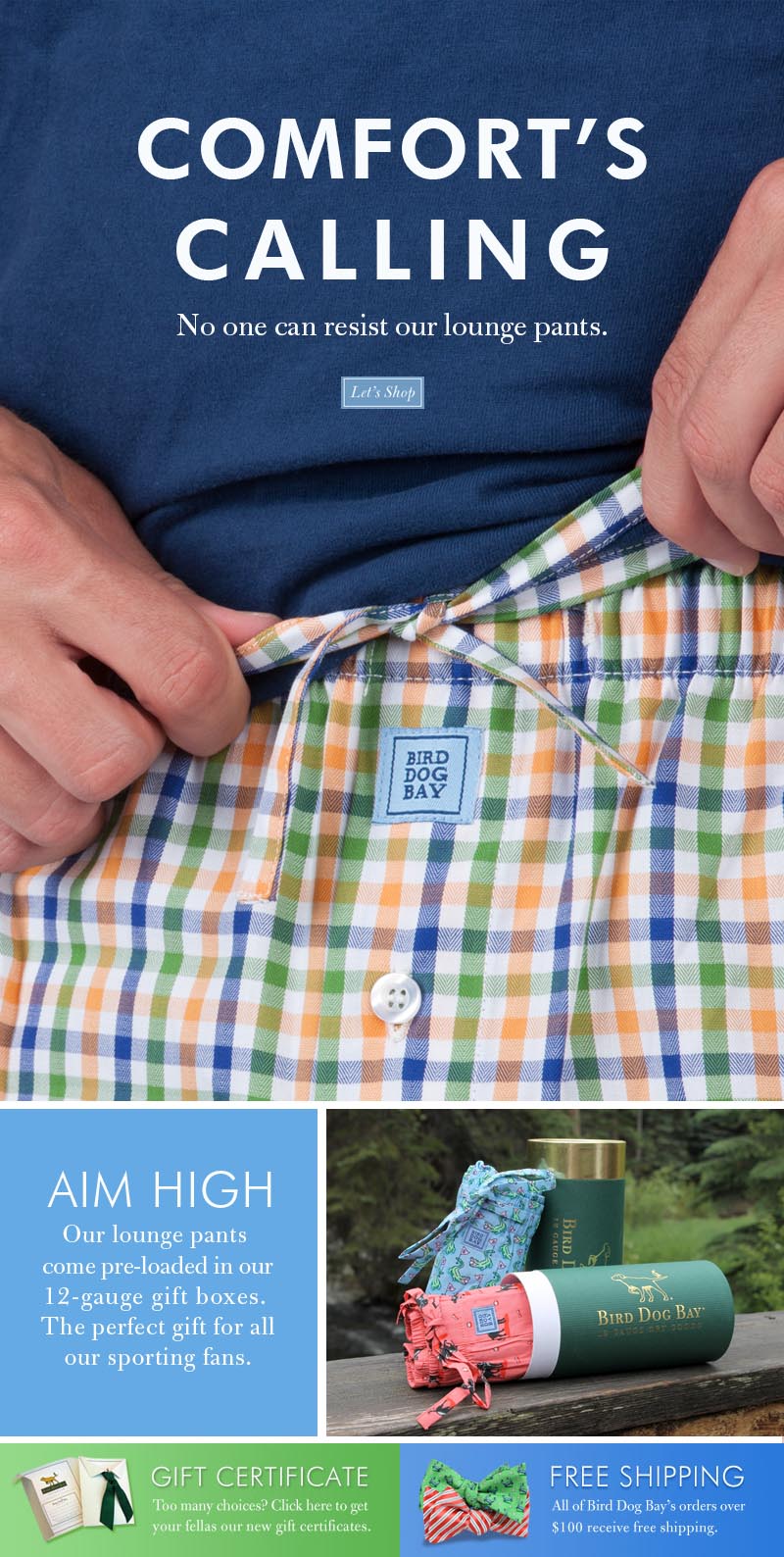 They're Too Good
It might shock you to learn we don't wear our shirts, ties, and sweaters, to bed or around the house on the weekends. Sometimes we like to keep it a little more casual and our blue ribbon lounge pants are the perfect choice for a little lazy relaxation. Our field tests, however, do reveal something truly surprising – they have a habit of getting stolen. Wives, girlfriends, brothers, cousins, sisters, roommates – you name it – seem to swipe these softies whenever we're not looking.
What isn't a mystery is why – with a covered elastic band and flush satin tag, the waist alone makes a strong case. Not to mention the sheathed side and back seams, which make lounging in that easy chair of yours perhaps too easy. But really it's the 100% premium cotton really seals the deal, as each pair gets softer and softer with each wear.
We're not complaining these are popular, (ok maybe a little bit) but be warned any pair you buy for yourself or receive as a gift may have a way of finding their way to your housemate's closet.
Happy shopping, and as always feel free to drop us a line at customerservice@birddogbay.com, or give us a ring at (312) 631-3108. If you have any stories of housemates stealing your BDB because they love it so much, let us know, we are all about good yarns.