Blog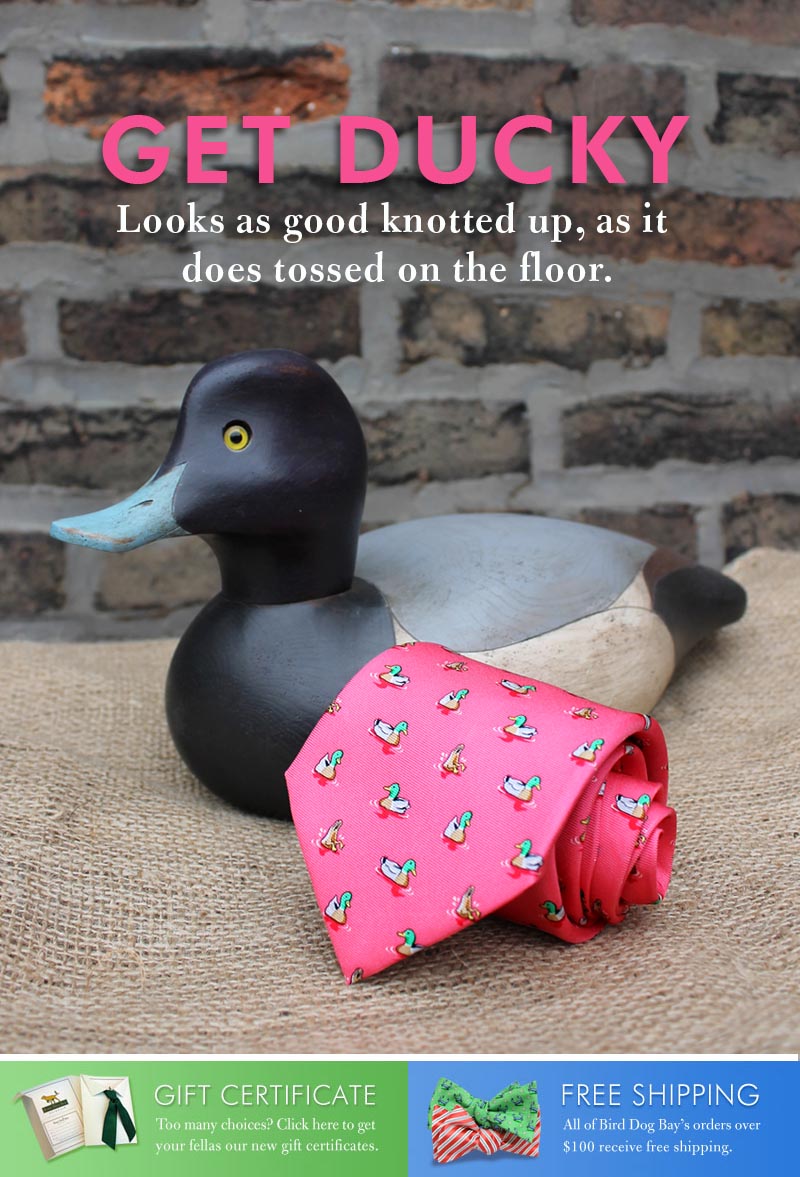 Mallard Mates
Every spring collection, Steve illustrates and colors at least one design that is especially suited for Valentine's Day. Introducing Downward Duck in Fuchsia – a perfect combination of whimsical and detail, featuring one of our favorite lovebirds – the (mostly) monogamous mallard on a beautiful fuchsia background.
Don't be afraid of getting pigeonholed though, this versatile shade also works beautifully throughout the spring and summer, pairing nicely with a grey jacket (matching the body plumage) and white shirt (tail feathers and neck ring).
Interested in bagging one of these beauties? Just order $100 or more, and we'll include one automatically – simple as that.
As always if you have any questions give us a ring at (312) 631-3108 or at customerservice@birddogbay.com